Our Mission: Forum for Innovation in African Universities (FIAU) is the foremost knowledge exchange platform for University-Industry Partnerships in Africa. FIAU attracts and engages leaders of universities, businesses, government agencies and the third sector to influence and shape higher education agendas in Africa.
Established in 2021 as a pan-African initiative in response to the adverse impact of the COVID-19 pandemic on Africa's higher education sector, the Forum is a global forum for intellectual debate, knowledge exchange and networking. It is a fully independent not-for-profit platform with no ties to any ideology or political interest group.
Although as a region Africa has defied global predictions of a high prevalence and consequently a higher COVID-19-related mortality rate, it however bears the brunt of the socio-economic impact of the disease. COVID-19 has undone several decades of social and economic progress and left lasting scars in every sector across the region. Notably, unlike in other parts of the world, weak technological infrastructures prevented most African universities from staying open, consequently cutting off millions of students from accessing higher education at a crucial stage in their life development. Even before COVID-19, there have been serious questions about quality, funding, and the employability of African graduates, and why many are languishing in dead-end informal jobs from which there seems no escape. The negative impacts of these challenges and the human capital loss to Africa may never be accurately estimated or fully known.
But we believe that through innovative curricula, stronger governance systems, addressing capacity gaps, and commercialisation of their intellectual assets, African universities can bounce back to empower their students, contribute to economic recovery and prosperity in the region. Inspired by this belief, and a firm understanding that these challenges can be reversed when people come together and pull their resources, we founded the Forum for Innovation in African Universities. At the heart of our mission is working closely with highly reputable global and regional partners to use techno-pedagogy and entrepreneurship to support African universities to innovate, raise standards and improve their graduates' employability. Our primary aim is to create opportunities and empower African universities to build more resilient and accessible learning infrastructures using the power of technology and innovation.
Much has changed in Africa following the Dakar 2015 Summit on Higher Education. There has been a concrete move towards establishing an African Credit Transfer System (ACTS) as part of harmonizing higher education qualification. The issue of accessibility is getting a serious attention through the emergence of a new era of innovative universities centered on addressing Africa's unique challenges with a focus on entrepreneurship and graduate employability. There is also an unrelenting commitment towards raising quality through partnerships and curricula review benchmarked against international standards. African countries are now becoming more stable and predictable places to live, work and do business.
Meanwhile, only about 3million of estimated 12million graduates from African universities that enter the labour market every year obtain formal jobs. The rest are either unemployed or underemployed in dead-end informal jobs. This affects the region's productivity and human capital. To compound matters, many graduates from African universities struggle to compete with their global counterparts in a rapidly globalizing world in which technological advances from artificial intelligence (AI), robotics, to IoT and Big Data are disrupting our lives in unpredictably complex ways.
Across these challenges, the most damaging for the region is the gap between labour market needs and the skills attained by graduates from African universities. The COVID-19 pandemic has shown that majority of African universities are struggling to use modern technologies to provide students with the training and skills to unlock their full potentials in a 4IR world. With these challenges, it is easy to be pessimistic about the state of higher education in Africa. Yet, in many ways there have been remarkable successes in the sector that one can be proud of.
But inequality in access, low rate of enrolment and graduate skills gaps continue to cast a shadow over the growth prospects of higher education. Each of these challenges and associated consequences require a new set of impetus. One with the dynamism and capacity to bring together people who have the power to push forward ideas, build trust, and mobilize resources to drive a bold vision of technological innovation and change.
As an independent pan-African initiative for University-Industry partnership and with no ideological interest, the Forum for Innovation in African Universities provides a motivating platform for all higher education stakeholders – academia, business, government, and the third sector – to come together to tackle these challenges.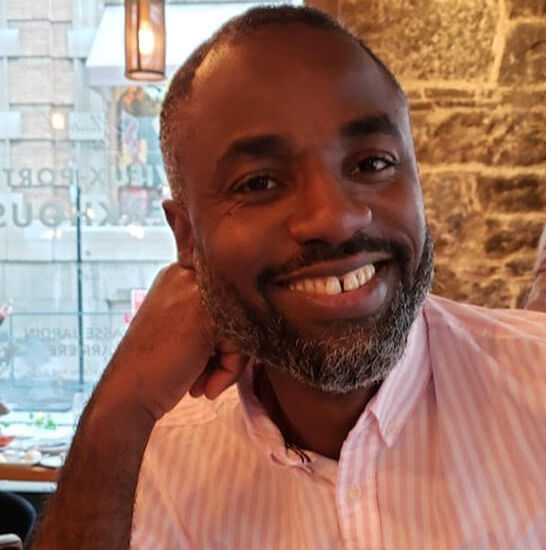 Paschal Anosike (PhD, SFHEA FRSA)
Paschal's priority is to strengthen the capacity of African universities to deliver high-quality education. He holds joint professorships in knowledge exchange and entrepreneurship at UK and Nigerian universities having worked with over 30 organisations to develop start-up ecosystems. He has advised the Africa Union, EU, British Council, GIZ, Commonwealth/UNCTAD, and UNDP and currently advises the London-based global think-tank – The Legatum Institute (LI). Through his award-winning work, he was among the pioneers of the publication of the Africa Prosperity Index (API) report launched at the 2019 World Economic Forum (WEF) on Africa. In 2020, he was elected a Fellow of The Royal Society of Arts. Paschal is published in top-tier scientific journals. His latest work is Entrepreneurship and Sustainable Development in Africa, Sage Publishing, London.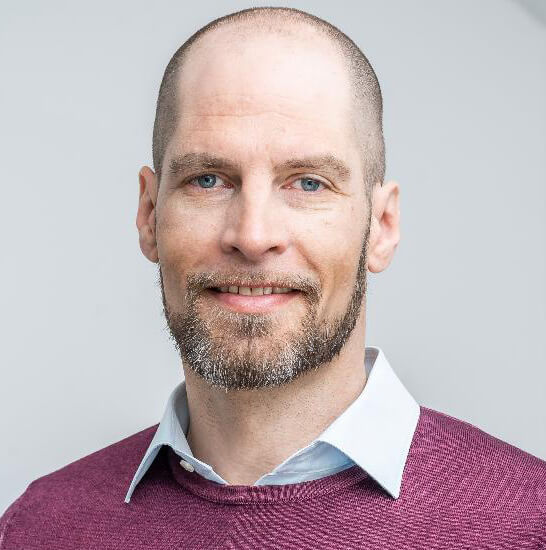 Klaus Schneider (MBA, StB)
Klaus is the Executive Partner of Schneider & Schäffer, a tax consulting company based in Bavaria, Germany that works with all sizes of private companies and wealthy individuals. The consulting services aim to optimize financial and fiscal issues leading to success. Experienced financial consultant and strategic business adviser and founder, Klaus have consulted more than a thousand companies from entrepreneurial start-ups to publicly listed multinational groups of companies. He founded and co-founded more than twenty business organisations in various industries like real estate, construction, sales services, renewable energy and the IT sector.
Professor Aderemi Atayero is a professor of Communication Engineering. He served as the 5th Vice Chancellor of Covenant University, Ota. He is recognised for contemporary multidisciplinary academic research with a special focus on wireless/mobile communications.
Engineer Atayero is a Fellow of various professional associations, as well as a COREN Registered Engineer. He is on the editorial board of several international scientific and engineering Journals. Atayero is a WACREN Ambassador for Nigeria, and a member of the TETFund Research and Development Standing Committee (RDSC).
Professor Pervaiz K Ahmed is a Distinguished Research Professor at Sunway University. He is a management scholar exploring innovation and strategic dynamics of change. His outlook on management is coloured by moral responsibility, particularly ethics of care and sustainability.
Pervaiz held a number of senior positions in the UK before coming to Malaysia. He has published extensively in international journals and is a regular keynote speaker with a number of academic awards for his research. He has served as editor and sits on the editorial boards of several international journals.
He has extensive experience working with and advising blue chip companies and public sector organizations, such as Unilever, Ford, AT&T, NCR, British Telecommunications, and the NHS in Europe. He has also been involved with corporate clients in Asia, as well as government agencies such as the Singapore National Productivity Council.
In recent times Pervaiz has been involved with the Islamic Development Bank as well as the Government of Dubai's Public Sector Innovation and Improvement Initiative, and also served on projects commissioned by Economic Planning Unit (EPU), Ministry of International Trade (MITI) and APEC Secretariat.